Digital infrastructures for research are decline classically according to their perimeter:


For more information on the national strategy for research infrastructures (french).
With regard to High Performance Computing (HPC), we are talking about the computing pyramid: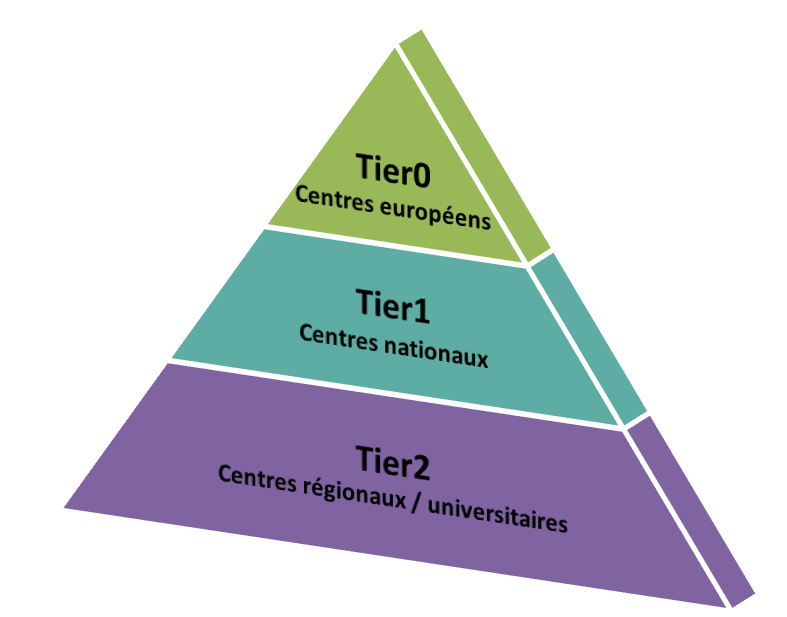 GRICAD maintains important links with national infrastructures and can support you in their use.
From a technological point of view, there are strong interactions with Grid'5000 / SILECS, with advances in computer research in the field of intensive computing being particularly interesting and relevant to deploy on our production infrastructures.